We are experienced travellers. Between the two of us we have travelled to more than 80 countries, been exposed to every level of comfort from camping to luxury, and one of us also happens to work in the travel business. While we certainly understand and appreciate why many people feel more comfortable doing a group tour, for us taking a group tour has always been a matter of necessity not choice. For example, one is required to use a licensed tour company to climb Kilimanjaro, visit the Galapagos Islands or see the monuments throughout Egypt. However, we recently chose to take a tour of Northern Spain run by Iberian Wine tours for Fine Vintage that in our minds falls very much into the category of necessity.
Spanish wine tours blog
As wine bloggers, we've visited numerous wine regions and while similar, they're never the same. Each region has its own history, its own unique terroir and its own gastronomic specialties that always pair well with the particular wines produced. Navigating your way properly around any region requires a depth of knowledge of the area that a first time visitor lacks—the breadth of choice makes it virtually impossible to hone in on the hidden gems that only a local would know. So most people end up focusing on the well-known wineries and restaurants and are lucky if they stumble upon a truly unique experience along the way.
The Itinerary
What first piqued our interest in taking a tour with Iberian Wine Tours/Fine Vintage was the itinerary. We are big fans of Spanish wine and the itinerary listed virtually all of THE wineries someone would have on their Spain bucket list including many that do not receive visitors: Aalto, Pesquera, Lopez de Heredia, Remelluri, and Valpiedra just to name just a few. We didn't just visit the winery and do a tasting in the tasting room. Instead, we'd be taken on an exclusive tour with the proprietor and/or winemaker and the tastings always included several back vintages in surroundings that ranged from barrel rooms, to glass-walled rooms overlooking acres of vineyards, to outdoor verandas on private estates. The quality level of every single wine we tried was excellent. By the end of the trip we had tasted over 60 wines ranging from vintage Cava through to wines over 30 years old.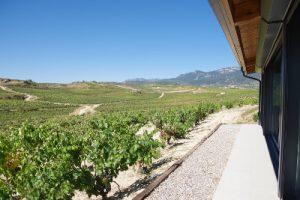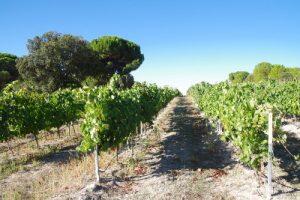 More than just Wine
Beyond the wine, the description of culinary experiences were so enticing, we were sure that if they delivered on just half of what they promised, we'd be in for a treat. Not only did they deliver, they exceeded our high expectations in every way. Our first lunch was at an Asador restaurant that featured "cochinillo" (traditional suckling pig), and a lineup of wines that included Vega-Sicilia, Spain's most storied winery. The next day we spent an extraordinary afternoon at Pesquera being hosted by none other than Alejandro Fernandez, the "King of Tempranillo", himself. We were treated to a 4-hour feast that included singing, dancing, some remarkable food and a great selection of wines from Alejandro's four wineries. As if that wasn't enough, our final evening was spent at Valpiedra winery in Rioja. After a tasting that featured several Reserva back vintages, the dinner that then followed featured the 2009 Reserva paired with the multi-course preparations of the Echapresto brothers who own and run Michelin rated Ventamoncalvillo Restaurant just down the road in Daroca. 
Iberian Wine Tours experience
Of course none of these experiences would have been possible without our guide Jeremy Shaw. Jeremy is that rare breed of person that can combine extensive knowledge with immeasurable passion all while ensuring each person felt welcomed and included. There wasn't a hint of pretention as he provided the background of the wineries or regaled us with stories of the local history. And the mutual admiration and respect showed with each vintner that we met. Because we were with Jeremy, we were treated as one of the family.
Also on our trip was James Lawther, MW. James is a Master of Wine, one of only 358 in the world to receive this designation after rigorous study of the wines of the world. It was a treat to hear both his and Jeremy's tasting notes on the wines as we drank them and to get their assessments of what was in the glass.
Being on a tour has some great advantages. Everything is well planned in advance and all of the details are taken care for you. Being chauffeured around in a luxury bus and not having to worry about driving or navigating is certainly a significant plus; especially when wine tasting.  The Spanish countryside is gorgeous and we really enjoyed watching it roll past us as Jeremy explained the historical significance of the different regions. All of your meals, accommodations, tasting fees etcetera are all taken care of for you in advance. It is nice to be on holiday and not have to reach for your wallet!
Summing Up
Visiting Spain with Iberian Tours/Fine Vintage impressed us on absolutely every level. It is a country that not only produces quality wine, it has the culinary merit to match alongside a stunning countryside making it a very desirable destination for wine, food, and culture aficionados alike. Without question, the tour elevated our experience to a level we simply would not have been able to achieve on our own. Exclusive winery access, excellent food pairings, first-rate accommodation, and the incredible depth of knowledge of our guides didn't just provide a once in a lifetime experience, they brought the experiences to life.