Frequently Asked Questions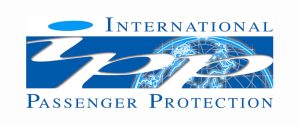 In accordance with the UK Package Travel & Linked Travel Regulations 2018, Directive (EU) 2015/2302 or the local applicable law in the country of residence of the passenger(s) booking with Iberian Wine Tours Ltd are fully protected for the initial deposit and subsequently the balance of all monies received by us, including repatriation costs and arrangements, arising from cancellation or curtailment of your travel arrangements due to the insolvency of Iberian Wine Tours Ltd The respective laws accordingly to the country of residence of the passenger(s) usually only requires us to provide cover for Package & Linked Travel Arrangements, there is no requirement for Financial Protection of day trips or single elements, and none is provided unless the local law requires such. If you have questions on this then please contact Iberian Wine Tours Ltd has taken out an insurance provided by International Passenger Protection Ltd (IPP) with Liberty Mutual Insurance Europe SE (LMIE) trading as Liberty Specialty Markets, a member of the Liberty Mutual Insurance Group. LMIE's registered office: 5-7 rue Leon Laval, L-3372, Leudelange, Grand Duchy of Luxembourg, Registered Number B232280 (Registre de Commerce et des Sociétés).  LMIE is a European public limited liability company and is supervised by the Commissariat aux Assurances and licensed by the Luxembourg Minister of Finance as an insurance and reinsurance company. This insurance is only valid for passengers who book and pay directly with/to Iberian Wine Tours Ltd
In the event of our insolvency please make contact as soon as practically possible giving full details of what has happened quoting the name of your Travel Operator: 
For UK & Worldwide excluding EU Passengers
IPP Claims at Sedgwick
Telephone: +44 (0)345 266 1872
Email: Insolvency-claims@ipplondon.co.uk
or online at http://www.ipplondon.co.uk/claims.asp
For EU Passengers
IPP Claims at Sedgwick
Telephone: +31 103120666
Email: ippclaims@nl.sedgwick.com
or online at https://www.ipplondon.co.uk/claims.asp
If you cancel more than 60 days before the tour you lose your deposit, although we offer the chance to transfer the deposit to another person or to another tour the same year. If you cancel between 59 and 30 days before the tour, there is a 50% cancellation charge, if you cancel 29 days or less before the tour, there is a 100% cancellation charge.
If a tour is fully booked, the tour listing will show wait list only. In this case you can register to be on the waiting list and if there are cancellations, you will be offered the chance to book a place on the tour. If a tour shows as available, please follow the booking process to secure a place or send us a request for information if you would like to check the tour status. Don't assume that if you are on wait list status that places will not become available, so if you are interested please register.
If you are ready to book, click on the tour listing and then click on the book now button and follow the steps through to completion, after which you will have a booking confirmation. If you are not ready to book, but would like further information, click on the information request button on the home page and tour listings page.
You can check our website where the current tours are always listed. If you would like to be on our mailing list, please fill in the request form on our homepage.
Tour deposits can be paid by cheque or Paypal. Tour balances can be paid by cheque, wire transfer or Paypal. We accept payment in sterling, US dollars or euros and if you can't see the price in your currency, please ask.
Flights and insurance are not included. Meals not specified in the itinerary, optional excursions or extensions, extras in the hotel (such as phone calls and laundry), extra drinks that are not offered by our hosts at meals (such as cocktails), arrival and departure airport transfers and hotel bag delivery to room services (unless otherwise specified) are not included.
Each tour is slightly different in the number of meals included but usually all breakfasts and both lunch and dinner some days and just lunch or dinner others. Local transport, a tour host, all specified visits, tastings, excursions and wines (including with meals) and water on the bus are included. Tips for meals and hotels are included, tips for the bus driver and tour host are discretionary.
We do run tours for private groups. We recommend this for groups of 8 upwards who would like a customised experience, whether that be very specific dates, places or visits. Although possible for smaller groups, there is a premium for the smaller size and we suggest considering joining one of our open tours.
As a land only operator, we do not offer flight booking or insurance directly. However we can advise about possible flight routes and options and if you would like someone to book these for you we can recommend a partner to do this. We also recommend that you consider taking out travel insurance. Please be aware that being inebriated may void your travel insurance coverage.
Although our tours regularly welcome people involved in the wine industry, we pride ourselves on an informal and fun approach to wine (as well as the food and culture of the country we are in). We hope that everyone learns a lot about the wine, food and culture of each country we visit, but limited knowledge is no barrier to enjoying the tour. If you're interested in and enthusiastic about the trip, we'd love to host you.
Groups on our tours are international, we have had travellers from the USA, Canada, Mexico and Panama, UK, Ireland, Norway, Holland, Belgium, France, Turkey, Switzerland, Italy, Australia, New Zealand, South Africa, Singapore, China, Japan, Spain, Portugal and many other countries besides. Most open tours have a good proportion of North Americans. The age range is very broad, from early 20s to 90s, typically our open tours probably have an average age in the early 50s. We are delighted that we also have a lot of repeat travellers and most tours feature a healthy proportion of familiar faces.
Typically you need to be 18 or over to come on one of our tours but there is no upper age limit. However, we expect anyone coming on a tour to be in reasonable physical condition and to be fit enough to enjoy walks around vineyards and cities. We can usually accommodate people with restricted mobility and particular health conditions but it is important that we know about this at the time of booking so that we can plan accordingly.
Typically our tours have between 10 and 20 people on them, occasionally trips have larger or smaller numbers than that.