Ireland, Hospitality and the Finest Ingredients
The island of Ireland has some of the finest scenery in the world so if you love your whiskey, food and fun in an idyllic setting, this has got it all. However, it's probably the warmth of the local people that makes it such a memorable place to visit.
Ireland is always a special tour for us, something we usually do in the summer time when the weather has been surprisingly favourable over the years. Our warnings of bringing the wet weather gear has fortunately, for the most part, been unnecessary.
We love the opportunity to showcase some of the great sights of the island and to inform people of the rich history and culture. Everywhere we go the past and the present mix, with ancient standing stones only a few minutes away from the hustle and bustle of thriving modern cities.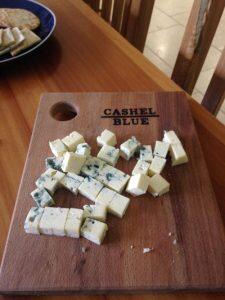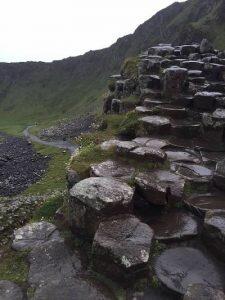 The quality of the food always amazes our guests, but is no surprise to us having been brought up with some of the best seafood anywhere , as well as grass fed cattle and many rare breed sheep and pigs providing top quality meats. Ireland is largely a rural economy and many of the current generation of farmers employ organic techniques to deliver the best product they can. Being surrounded by the abundant waters of the North Atlantic our fishermen our now regularly selling to local suppliers rather than the previously lucrative European market (which of course is still important). Quality vegetables have never been a problem here and with dozens of artisan producers appearing everywhere the island is blessed with an abundance of great produce.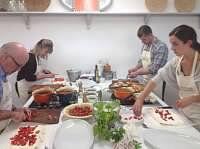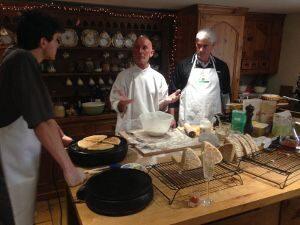 Chefs have stepped up to the plate over the last 20 years and the standard of food available is truly outstanding. Michelin stars are becoming more frequent in all the major cities and this in turn has resulted in many local restaurants upping their quality at the same time. Long gone are the days of boiled bacon and cabbage. Northern Ireland's Clare Smyth has just received an enviable 3 star rating in her new restaurant in London, but there are many notable chef's still plying their trade to great effect in Ireland.
Whiskey is always a big interest to people who visit Ireland and the big distilleries at Midelton and Bushmills provide great experiences.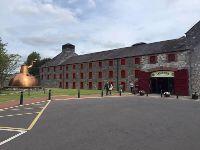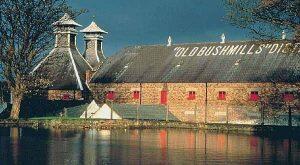 One thing that we always hear from guests is that they love the hospitality provided by the Irish people themselves. Both in the Republic of Ireland where tourism is more established and especially in Northern Ireland where tourism is still catching up, guests are delighted by the welcome afforded to them. People here love to talk and chat to strangers, maybe offer them some ideas of where to go and what to do. It's these conversations that live long with new arrivals to Irish shores.