McClaren Vale
The landscape is all gently rolling fields with plenty of vines, the winery names aren't quite as familiar as Barossa. Still it's a lovely location and finding the right places can be a lottery so it was good to have some great recommendations for bigger and smaller visits.
D'Arenberg is a name most wine lovers will be familiar with, Dead Arm Shiraz being a firm favourite around the world. Chester Osborn the eccentric winemaker clearly fondly remembers the 60s and his Cube cellar door is a fascinating, trippy experience with big surrealist leanings. Wine is to be enjoyed and the senses stimulated.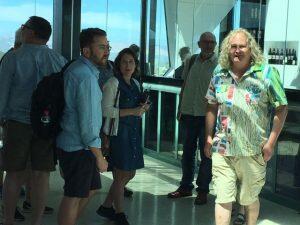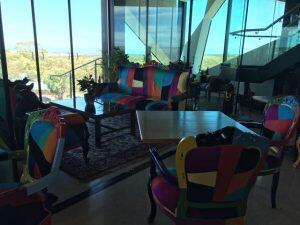 McClaren Vale has more differences in terroir than any other wine region and D'Arenberg make the most of this by producing almost 80 different wines, many very small production.
At the other end of the scale is Samuels' Gorge, producing small quantities of Spanish varietals (Tempranillo, Garnacha and Graciano) in a charming location with great views. It's a little bit of history and pleasingly small scale.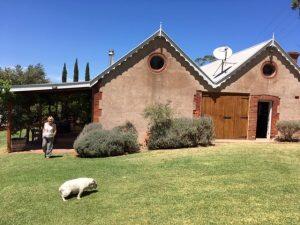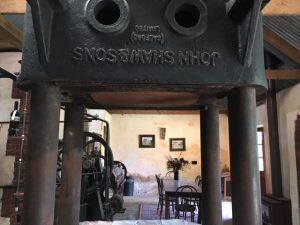 Gemtree is a wonderful example of organic and biodynamic production in McClaren Vale. The winemaking team is very experimental (one barrel of Shiraz, pictured below, is buried a few yards deep back in the vineyard from where it was picked, to mature for several months – truly a case of terroir driven production). They do some interesting wines not generally associated with the region (Monastrell, Savignin), but good luck to them with the Albarino they are experimenting with!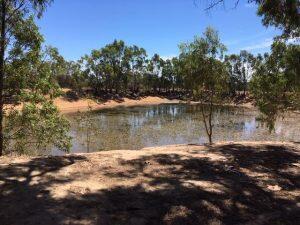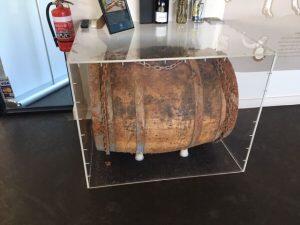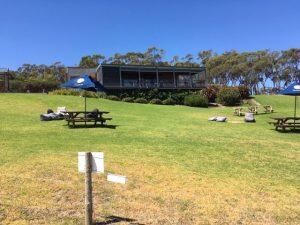 Adelaide Hills
Adelaide is a charming, sedate city, set out neatly in a grid pattern and with a lovely vibe especially around the East End and Rundle St. Once thought of as a rather sleepy backwater compared with rivals Sydney, Melbourne and Brisbane,  it is starting to earn a reputation as a culinary destination on the back of restaurants like Orana. It is also home to maybe Australia's most iconic winery.
Penfolds Magill estate is only a tranquil 15 minute drive from the centre of Adelaide in the foothills and, being prepared for the whole corporate thing to be foisted upon us, we were pleasantly surprised to discover a charming, almost boutique working winery with super friendly staff. The visit itself was a glimpse at the history of Australian wine with the most 'European' feel of all the places we have visited. Large underground cellars, with arches leading the to the famous 'bins' for which the company was so famous. It has undergone a bit of a refurb recently so the old buildings also include beautiful but tastefully designed tasting rooms.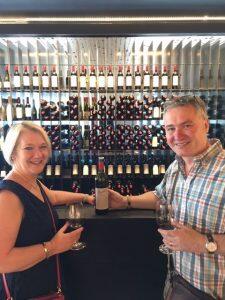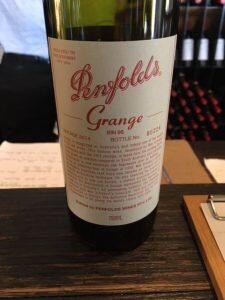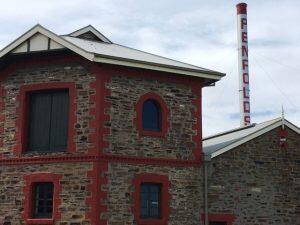 Having a tasting was made ultra special by our friendly guide offering us the 2014 Grange, Australia's most prestigious wine. This was an absolute delight and clearly not for everyone as he quickly hid the bottle back under the counter before bringing us round to a private area to enjoy the glass and get a pretty happy photo! To our delight they also do a really mean 20 year old tawny.
Further up into the Adelaide hills proper is The Lane winery. Australia doesn't do Michelin stars but it does do Hats and The Lane, as well as producing some nifty wines including a fine Semillon/ Sauvignon Blanc, is the proud owner of 2 Hats for their restaurant. With a super view over the valley below, lunch in the comfortable dining room was certainly right up there amongst the best we had tasted in Australia.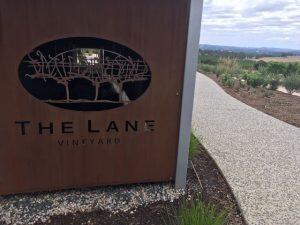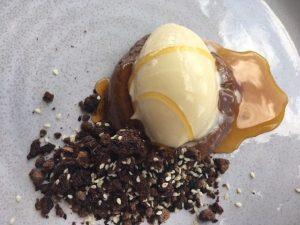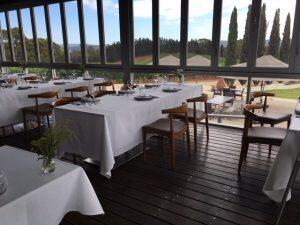 Just down the road is Shaw + Smith, whose Chardonnays have a very fine reputation (2 MWs work here). The winery again has a great location overlooking the lake and we bumped into a little friend in one of the adjoining fields!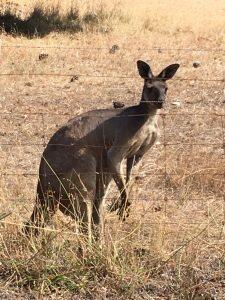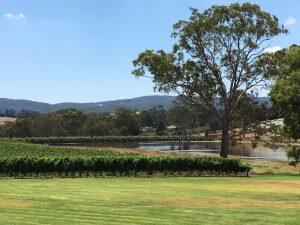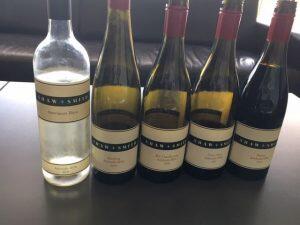 South Australia has a great feel and Adelaide is a place we look forward to returning The regions are diverse and the wine of an extremely high standard. We take some great memories of people, wine and food as we board the plane to Victoria and my old stomping ground, Melbourne.