Foreign travel started for me as a 7 year old on a family holiday to Southern Spain. I was captivated by the flamboyant flamenco costumes and fans of the dancers and this glimpse of a new and different culture led me to study Spanish at school and French, Spanish and Italian at university. A year abroad in Valladolid, in the heart of the Ribera del Duero wine region, really helped me become fluent in Spanish and appreciate the Spanish way of life. 
After graduating I was offered a job to lead tours all over the world.  Cuba, Mexico, Guatemala, Spain, Italy, Ethiopia, Morocco.  Tasting different food and drink, my curiosity was sparked. What was the local speciality? How was the wine made?  What was the history behind the wine and food?  I realised in order to properly understand the differences I needed to move to wine country and study wine.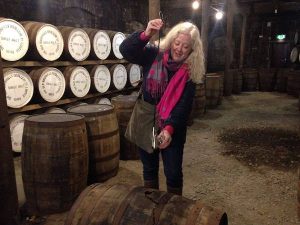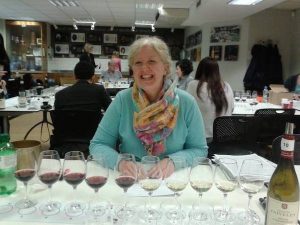 I arrived in La Rioja, Spain in 2005 with just a suitcase and a mission to learn all about wine making. At the same time as studying for a Masters in Enology and Viticulture I took a job in a winery running their visitor experience and helping out with the wine making at harvest time.  We started work in the dark and finished in the dark.  Days were long but there was no better way of learning how to make wine than actual hands-on experience.  One year we made 12 different rosés, every shade of pink, using different yeasts, temperatures and length of skin contact.
During my years in Rioja I learnt so much about the process and culture of winemaking and came across some real characters.  A highlight included being summoned into the head wine maker's lab to blind taste 12 red wines.  No clues were given. I was asked which wine was good to drink now, which needed more time in the barrel?  How would these wines taste in 5 years time?  This is where the real magic of wine making came alive to me.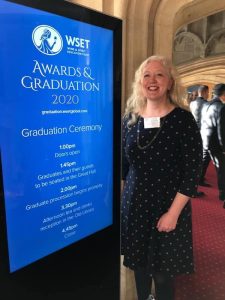 To broaden my wine knowledge I studied the Wine and Spirit Education Trust Diploma which enabled me to put wine into context and gave me a worldwide perspective.  Why is Chardonnay different if produced in France, California or Chile?  Should wine be shipped in bulk or bottled at source?  How to judge wine quality. For this qualification the blind tasting exams were the biggest challenge.  Faced with 4 flights of 3 wines I learnt to become a detective, analysing any clue the glass would give you.  Eliminating what it wasn't and justifying what it could be with solid reasoning.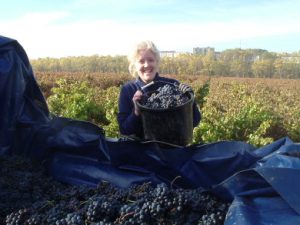 During wine tours it is now a real pleasure to enjoy tasting new wines, putting them into perspective and exploring wine regions with fellow wine enthusiasts over long leisurely lunches.  There is so much still to learn and there are many vineyards to explore!