At the beginning of July 2021 we had our first tour since the beginning of the pandemic – to the wonderful city of Valencia, with a small extension north to the dreamy resort of Cambrils. The first thing to say is, oh my goodness – how good was it to be back on the road. There were 9 of us in total and we made a merry bunch; after 17 months of being cooped up at home we were like cattle in the spring time when they first see the grass!
There were a few things that were different for this tour, but in truth it wasn't too difficult to conform to what was required. Firstly from the Iberian Wine Tours perspective we had to devise a set of Covid Protocols that we placed on our website and made known to the travellers, to make sure we all were complying with the regulations. We had to check that the travellers were vaccinated or had recovered recently from Covid. There was also a document we created that travellers signed before the tour. All of us had to fill out a PLF (Passenger Locator Form) which was on our phones in digital format for presentation on arrival in Spain, and coming from the UK we didn't need proof of vaccination or a PCR test. Coming from the USA was also permitted.
Going home we organised PCR tests for the travellers from the USA and for ourselves, which had to be done 72 hours before the return flight. They only took a few minutes and the results were sent by email within 24 hours – all very smooth. So with a little extra paperwork and a test 72 hours before returning it was all done. That, wearing a mask indoors as well as social distancing, (which we're all used to by now), was a small price to pay for what turned out to be a fantastic tour.
Here's what one the travellers from the USA had to say about the trip and the news
We started with a walk around the Old Town in the company of our friend and local guide, the ever entertaining Valeria. Her partner Paulius then treated us to a wine tasting of several wines from around the province of Valencia, a fine introduction to the region and some great examples of the quality of wines on offer here.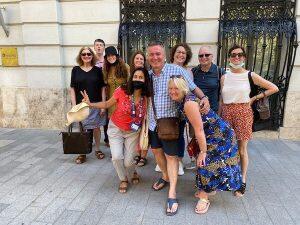 One of the highlights of any wine trip to the Valencia region is heading south to the Bodega Gutierrez de la Vega and meeting its wonderful owner Felipe. Such is his standing in the Spanish wine world  that his sweet wine was served at the wedding of Spain's King & Queen in 2004. We tasted at least 13 different wines, some directly from the barrel – Felipe's enthusiasm is infectious and knows no bounds and in all honesty is one of my very favourite visits anywhere in the world.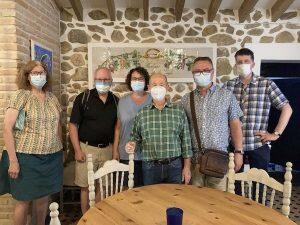 It's always a pleasure visiting La Matandeta, a great rustic restaurant in the Albufera region south of Valencia, snugly situated amongst rice paddy fields. This is the home of paella and it is a real family occasion as Elena and her family demonstrated how to properly cook paella over a wood fire. Followed by top class flamenco this was truly an evening to savour.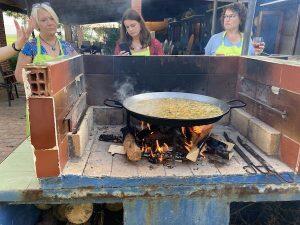 Our last day in Valencia saw a visit to the Utiel Requena wine region and a lovely barbecue lunch at Vera de Estenas where we enjoyed the sunshine as the temperatures began to climb.  After a superb Michelin star dinner in La Salita we moved up north to Catalunya to Cambrils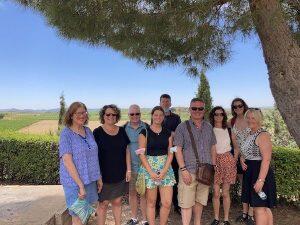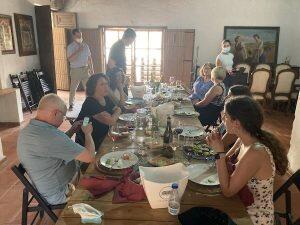 Within 13 hours we were enjoying our second Michelin star meal at one of our favourite restaurants, El Rincon de Diego. It feels like visiting family when we go there and Diego had put on a special seafood menu for us as well  as his stunning desserts.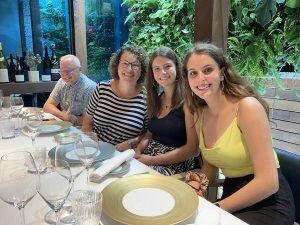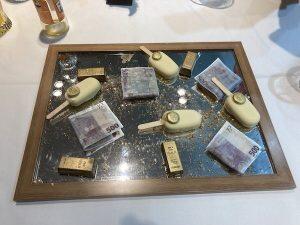 We spent a very enjoyable day in the wine regions of Montsant and Priorat, firstly out in the vines and then back at the winery at Coca i Fito with owner Miquel. What a great location!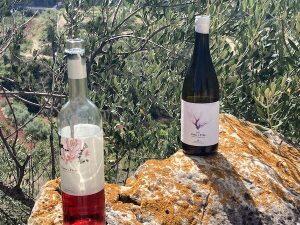 All too soon the trip was coming to a close and Gustavo, the general manager at the hotel in Cambrils laid on some music with our tapas.
It was great to be back on the road and to once again feel, smell and taste the wonders of Spain. And wonderful to prove that travel is still possible even during the pandemic.